Saturday, November 23, 2019
With Special Guests:
Carmen Carrera
DJ Shannon Blowtorch
T. Mychael Rambo
Tygra T Slarii
Legacy Award Winner Ellie Krug
Visionary Award Winner Rev. DeWayne Davis
5:30pm — Reception & Silent Auction with complimentary cocktail or mocktail for all guests!
7pm — Dinner & Program
10pm — Afterparty with DJ Shannon Blowtorch and drag performances!
Attire: Wear what makes you feel fabulous! If you want to wear a ball gown or tuxedo, go for it! If you're more into business casual, that is perfect as well!
Transportation: Take a Lyft to and from the OutFront gala, and part of your fare will support OutFront Minnesota! Thanks to Lyft for being the premier rideshare partner of the OutFront Gala!
Dinner
Spring mix, tomato, shaved carrot, balsamic vinaigrette with artisan breads and butter plus your choice of:
Herb Roasted Chicken Breast (GF) with Heirloom Tomato Relish, Chive Mashed Potatoes and Roasted Vegetables or
Quinoa Mushroom Stuffed Acorn Squash (VG, GF)--Quartered acorn squash stuffed with mushrooms, quinoa, onions, cranberries, garlic and kale drizzled with a honey maple sauce.
Thank You to Our Sponsors!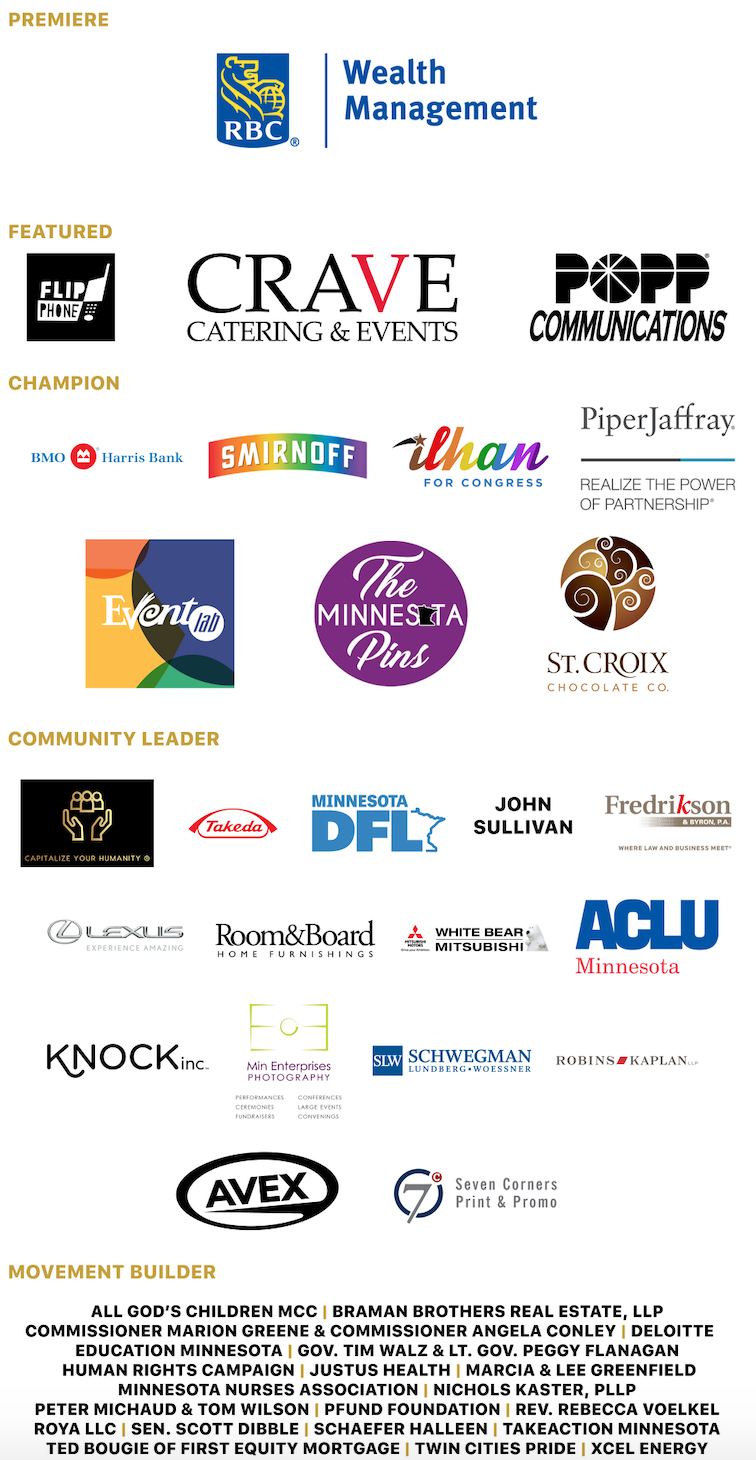 Sponsorship Opportunities
Volunteer at the Gala
This event could not happen without the help of our volunteers! Sign up here to volunteer on Saturday, November 23rd.