Welcome to OutFront Minnesota's 2020 Virtual Youth Summit! The Virtual Youth Summit was a 3-day online event, starting on Sunday, April 5th and continuing through Tuesday, April 7th.
Scroll down to see the dates and times of our livestreamed workshops and virtual hangouts. Also explore our YouTube video series and list of online resources whenever it is convenient for you!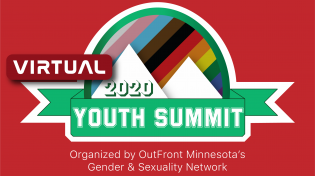 Virtual Hangouts Led by OutFront Minnesota's Youth Leadership Council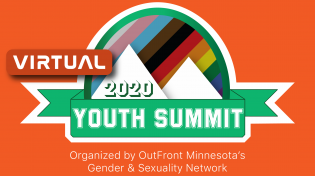 Self-Care during the Pandemic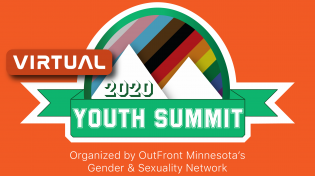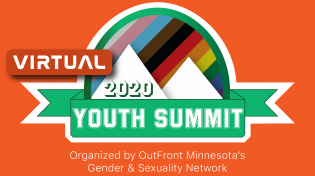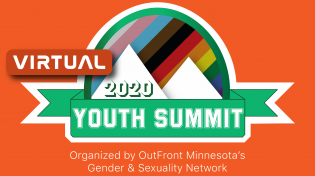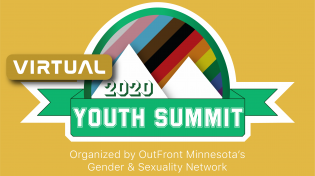 Queer & Trans Sex Ed Q & A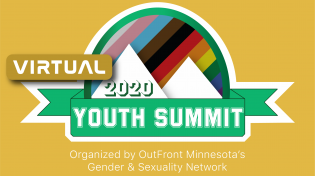 Self Care and Coping in Uncertain Times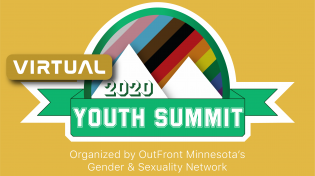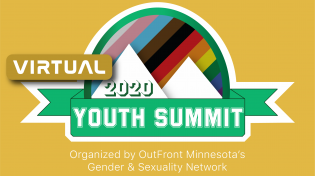 Virtual Organizing, Power, and You!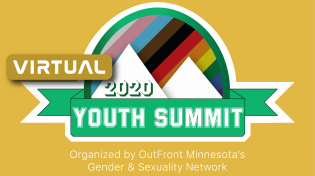 What's Going On In City Government?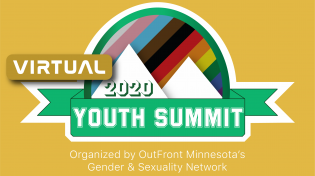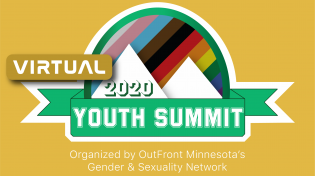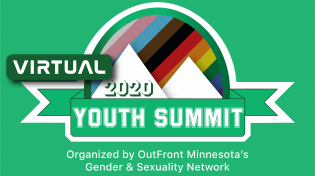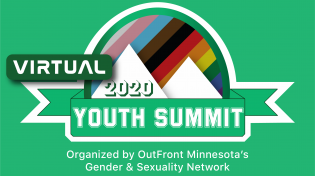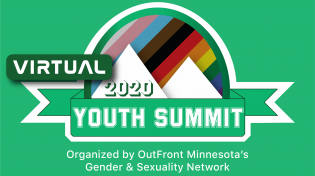 Consent, Boundaries, and Oobleck
THANK YOU TO OUR CHAMPION AND COMMUNITY LEADER YOUTH SUMMIT SPONSORS!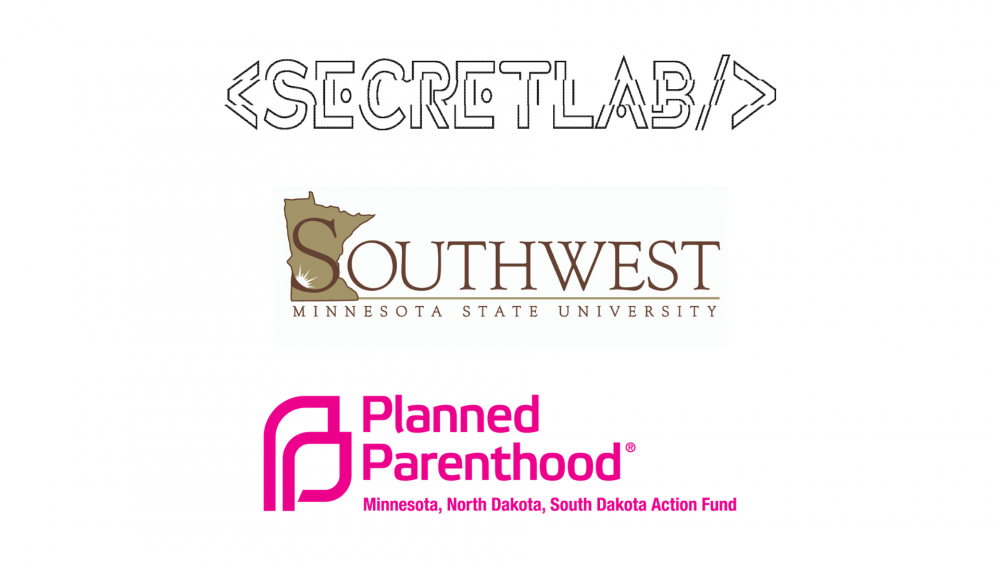 The Brian Juba Youth Empowerment Fund
The 2020 Virtual Youth Summit is made possible in part by The Brian Juba Youth Empowerment Fund. This Fund was established through a gift from the estate of Brian Juba. Brian grew up in Moose Jaw, Saskatchewan, before beginning a career as a teacher, counselor and health-care worker in Minnesota, where he lived for almost 50 years before his death in 2019. Having experienced the challenges of growing up gay in a small rural community, Brian left this gift to help LGBTQ+ youth across Minnesota participate in OutFront's annual Youth Summit.
Thank you to all of our Movement Builder, Organizer, Advocate, and Grassroots level sponsors as well!