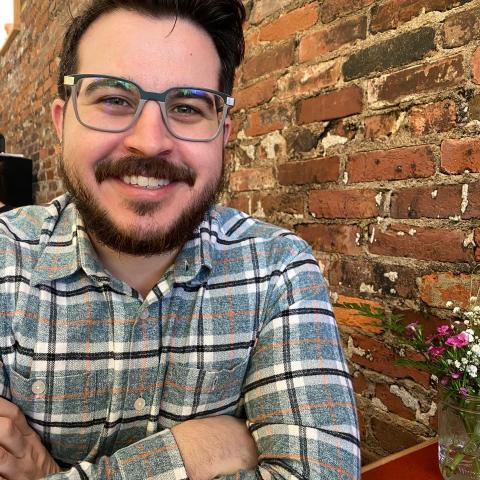 Logan joined OutFront Minnesota's board in 2020. He is a Policy Researcher for the Movement Advancement Project (MAP), an independent and nonprofit think tank that provides rigorous research and analysis to advance equality for all, including for LGBTQ people. Prior to working for MAP, Logan was a Research Associate for the Harvard Opinion Research Program, where he was the deputy director on a polling series about discrimination in America, among other projects. He earned his Ph.D. in political science in 2016 from the University of Michigan. (Go Blue!) He is originally from Ferguson, Missouri, and he now lives in south Minneapolis with his partner Raechel and their two cats.
Fun Facts about Logan:
I love film and TV, so recommendations of something good to watch are always welcome.
I currently have two black cats, Diesel and Loretta, despite the fact that I'm allergic to cats and am actually a dog person.
So far, I've only lived in states started with "M": Missouri, Michigan, Massachusetts, and now Minnesota.