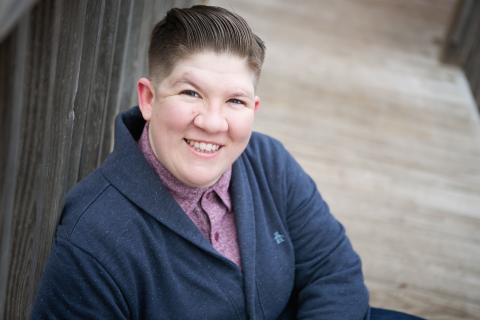 Cross serves as the School Equity Director, working to ensure all LGBTQIA+ folks feel seen, safe, and supported across the Minnesota school system.
Cross has over six years of experience working within and alongside the public education system as a licensed classroom teacher, youth worker, and nonprofit program director. They joined OutFront Minnesota after three years with Mid-Continent Oceanographic Institute (a tutoring and writing center in disguise), where they led the publication of three original books, authored a 40+ hour curriculum guide, and worked alongside an outstanding volunteer corps to drive towards educational equity.
They are a proud Army Brat with an insatiable thirst for learning, a deep passion for teaching, and a minor obsession with chocolate milk. Cross holds degrees from the University of Minnesota and Kansas State University. They serve on the Leadership Team for the Young Nonprofit Professionals Network Leadership Institute where they enjoy learning from and mentoring emerging leaders committed to mission-driven work.