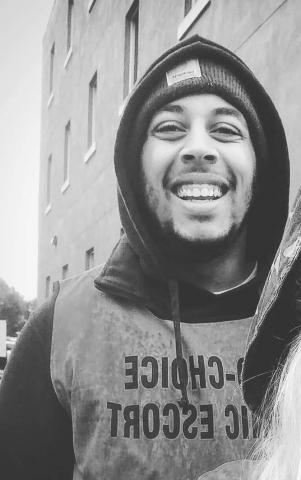 James Darville joined the Policy and Organizing Team as our LGBTQ+ Voter Outreach Manager in March of 2020 and became the Director of Policy & Organizing in October 2020. James will be working with Queer Communities and Communities of Color to register folks to vote throughout the state of Minnesota.
Raised in North Carolina, James attended North Dakota State University and studied Strategic Communication. After graduation, James worked as a cheesemonger before getting hired as the Grassroots Organizer for Planned Parenthood in North Dakota. In that position, he helped run election campaigns throughout the state, collected stories from queer folks, and organized groups at college campuses across the state. Moving to Saint Paul, he was hired to be the Coordinator of Volunteer Programs for Planned Parenthood North Central States. He organized and oversaw all volunteer programs across five states. He is excited to continue his work building progressive communities and advocating for reproductive justice and queer liberation at OutFront.
In his free time James loves concerts, throwing cheese parties, and a really good cocktail.
Fun Facts about James:
·I am an avid hiker and camper.
·I am allergic to cardboard boxes.
·My favorite cheese is Quattro Latti, a cheese made from four different types of milk: cow, goat, sheep, and donkey