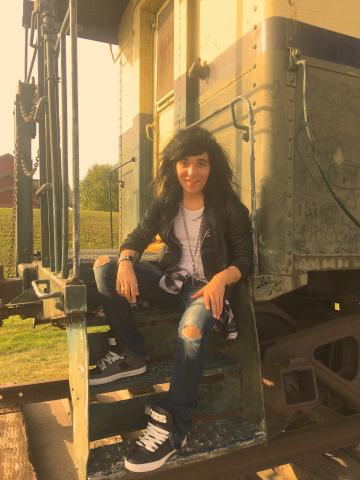 A graduate of The University of Minnesota where he designed his own degree entitled, "Intersectionality; Critical Analysis for Social Justice" Blaine Kelley now serves as the Youth & Schools Coordinator at OutFront Minnesota.
His current position finds him traveling the state to meet with hundreds of students each year finding out what's important to them, what's going on in their lives, and presenting a plethora of workshops related to LGBTQ+ identities. However, students aren't the only folks he works with as he can also be found facilitating faculty and staff trainings for various schools, organizations, and conferences that are looking to be more inclusive of the LGBTQ+ Community.
When not working in schools or on the road, Blaine serves as advisor for the MN Gender & Sexuality Alliance (GSA) Network's Leadership Council working with 15 students from across the state to develop leadership skills and make plans for the greater GSA Network of over 150 middle and high school GSAs.