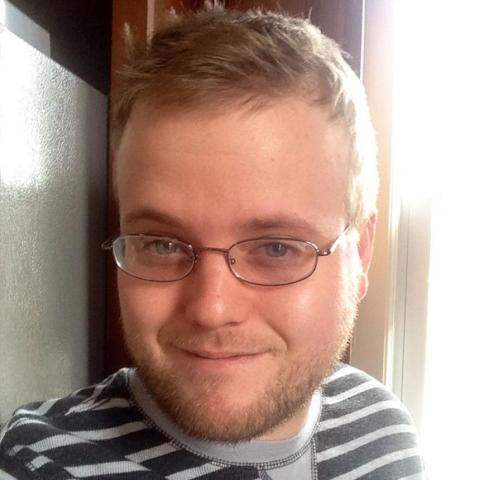 Justin Lewandowski has been organizing around LGBTQ equity campaigns in Minnesota and across the country for over a decade. Joining Out Front in the summer of 2019 as the Policy and Community Organizer, his efforts include local and statewide organizing to recruit, support, and engage a base of LGBTQ equity supporters with policy change work and civic engagement.
Justin began organizing in the movement in 2012 in Minnesota as a Saint Cloud area organizer for Minnesotans United for All Families, the successful campaign to prevent a ban on same sex marriage at the ballot box. In 2013 Justin joined Freedom Indiana, the successful legislative campaign which blocked a similar marriage ban faced in Minnesota. Justin also worked in Michigan, Missouri, and Ohio to protect and defend LGBTQ equity in housing, employment, and public accommodations.
Throughout his national organizing efforts, Justin was able to work closely with the Los Angeles LGBT Center's Leadership Lab around their deep canvassing research, connecting to voters at a granular level to transform hearts and minds, reduce prejudice and biases, and inoculate communities from the toxic narratives of anti-LGBTQ campaigns.
In Miami, Florida, Justin also participated in the Prejudice Reduction Initiative with the Leadership Lab and SAVE (south Florida's longest serving organization dedicated to protecting and defending the LGBT community against discrimination),the results of whichfound that the deep canvass conversations changed roughly 10% of voters' attitudes about transgender people.
In his spare time Justin loves to perform on stage, in the circus, and bringing people together to support live, local, and original musicians, artists, and performers.