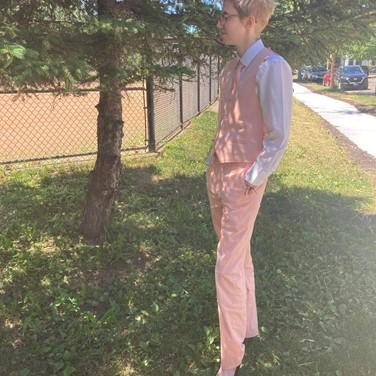 Alex joined OutFront Minnesota's Policy and Organizing Program in April of 2022. They are passionately involved with and leading organizing efforts across the state by working with coalitions, communities, and individuals to further expand rights for queer and trans Minnesotans. Alex also supports policy efforts through tracking legislation, meeting with legislators in Northern MN, and educating others about policy.
Alex earned their Bachelor of Arts in Communications from Concordia College in Moorhead, and their Master of Human Rights with a Concentration in Sexuality and Gender Identity from the Humphrey School of Public Affairs. While in graduate school, they had the opportunity to work with OutRight Action International and helped edit the first-ever "Pride Around the World" Report.
In their free time, Alex can be found learning how to play several instruments, dancing (poorly), finding new coffee shops, or playing cozy games like Animal Crossing and Stardew Valley.