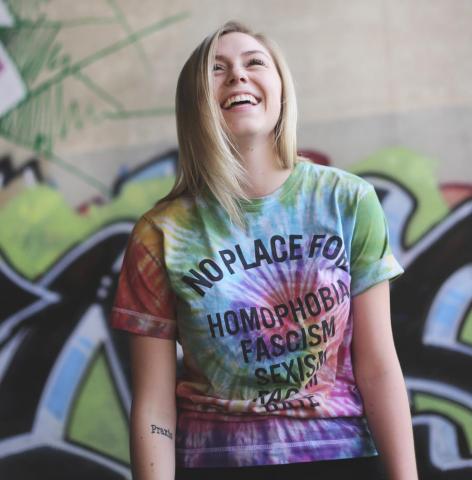 Emma joined OutFront Minnesota during the summer of 2018 as a Campus Electoral Organizer. Emma got her start in organizing in 2012 working with Minnesotans United for All Families. A graduate from the University of Minnesota, Emma designed her own major combining Social Justice and Political Science with a focus on inequality.
Throughout college, Emma organized around issues like reproductive rights, renter's rights, and LGBTQ equity. Emma spent a semester in Derry, Northern Ireland where she worked at the Rainbow Project, an LGBTQ health and wellness center, doing advocacy work with young folks. Following graduation, Emma was the campaign manager for two OutFront endorsed candidates here in Minneapolis.
Emma brings her experience in youth advocacy and electoral organizing to power young people to the polls and elect queer defenders. When not organizing, Emma spends her time in South Minneapolis doing yoga, reading, and spending time with pets.