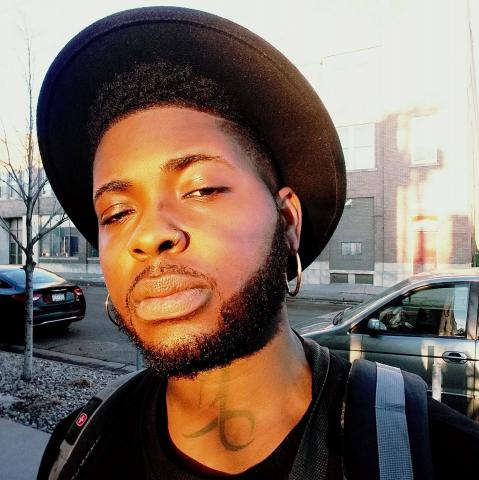 Michael McDowell (They/Them) is an Artist and organizer born and raised in Minneapolis, MN.
They got their start organizing at 19 years old organizing around transit and economic development on the Northside of Minneapolis. They played a role in getting four million dollars allocated to areas of concentrated poverty in Minneapolis and St. Paul which blossomed into Union and workers rights organizing. In 2014 they began organizing with the local MN chapter Black Lives Matter Minneapolis and is currently still organizing with the chapter, now known as Black Visions Collective.
Additionally, they are a writer, actor, spoken word artist, and musician who uses their art and talents strategically to change public opinion, inspire action, and fuel the movement.
As a Black, Queer, person, Michael is in this fight because he knows no one is coming to save us, it's going to take people fighting for themselves, each other, and having a collective vision to get free.