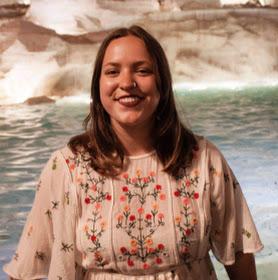 Alyssa joined Outfront Minnesota's Anti-Violence Program in April 2019. As the Community Access Specialist, they work to make sure LGBTQ victim/survivors are seen and supported through the provision of crisis intervention services, systems advocacy, community education, and outreach.
Alyssa attended the University of Minnesota, where they studied communication studies and gender, women, and sexuality studies. They spent a majority of her coursework focusing on barriers to accessing service, centering disability and LGBTQ-identities in that work. Alyssa also worked as a sexual health educator, where their class focused on educating students about healthy relationships, gender identity, sexuality, and consent.
In their down time, Alyssa enjoys traveling, exploring state parks, and making pottery.