Welcome to OutFront Minnesota's Virtual Town Hall series 2 Pride in Action! Our Town Halls are meant to fight off the isolation that some of our community is feeling right now while engaging in topics and subjects that are not only meaningful but important to our Minnesota LGBTQ+ Community.
We know our members and supporters look forward to Pride Month every year and although we're Together at Home, we understand the importance of celebrating our rich history, movement, and the steps we've taken towards queer liberation. Our Town Halls will be every Wednesday starting June 3rd at 12pm. Check out our topics below, sign up, and tune in!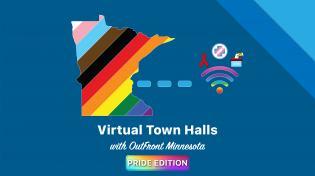 A Spicy Lunch: Queer Sex, Pride, and COVID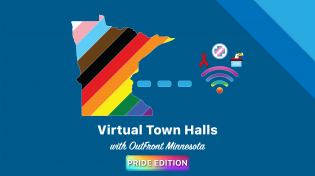 Direct Action from a Distance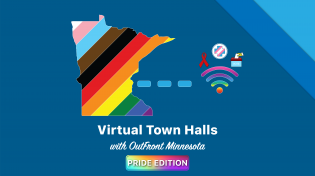 A Minnesota Queer Walking Tour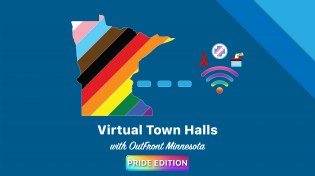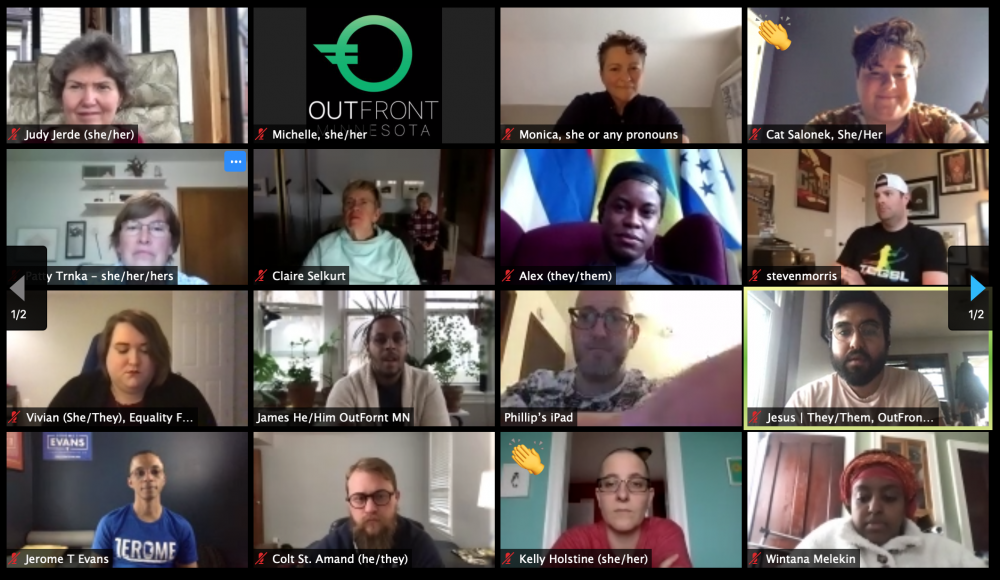 Thank You to Our Host Committee and Sponsors!
Marcia and Lee Greenfield | Amy and Tamara Johnson | Elizabeth McCambridge | John Sullivan | Mary Thomas | Viitala Law Office | Alfonso Wenker | Meggie Wittorf and Steve Hentges
To join the host committee or sponsor this virtual town hall series, visit this page or email michelle@outfront.org.