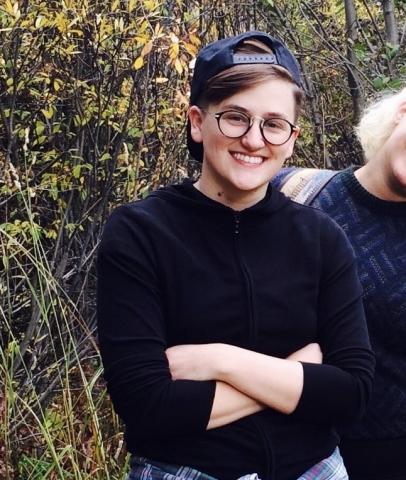 Em Vohs began as the Safe Harbor Youth Services Coordinator with OutFront Minnesota in February 2021. In this role, Em advocates for LGBTQ+ young people experiencing (or at risk of experiencing) sexual exploitation, and connects them to supportive, trauma-informed services and resources.
Em has a master's degree in public policy and a master's degree in social work, both from the University of Minnesota. Their background includes advocacy for LGBTQ+ youth in the juvenile justice system, working with young adults experiencing intimate partner violence, and conducting research on topics such as Missing and Murdered Indigenous People (MMIP), LGBTQ+ homelessness, and the impact of trauma on incarcerated youth.
Em enjoys art, cuddling their dog, and lip-syncing/dancing to R&B in the privacy of their own home.