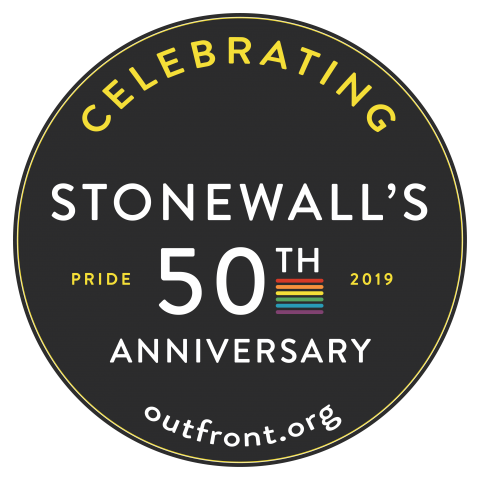 To commemorate the 50th anniversary of the Stonewall Riots, we honored 50 LGBTQ icons over Pride month.
Pride is a time for us to come together to celebrate and honor the hard won fights over the past 50 years. It is a time for us to reflect on our heroes and those who inspire us: from Marsha P. to Harvey Milk, from Bell Hooks to Bayard Rustin, and from José Sarria to Brian Coyle. It is a time for us to have fun and recommit to the next 50 years of fighting for LGBTQ equity. From resisting Trump's anti-trans policies to working tirelessly to ban conversion "therapy," the LGBTQ movement is still going strong.
50 years ago, the Stonewall Inn was raided by police and LGBTQ bar patrons had had enough. They fought back against oppression. To be clear, people across the country were resisting oppressive, homophobic and transphobic laws prior to the Stonewall Riots, but the Riots marked a national awakening of the LGBTQ Liberation Movement. That is why — on the 50th anniversary — we wanted to honor 50 people from before during and after Stonewall who fought for our liberation.
Our movement for equality has come a long way since that fateful day in 1969. With your help, we have:
Made marriage equality the law of the land.
Passed federal hate crimes legislation
Elected LGBTQ people to office across the nation.
In Minnesota, we passed the country's first nondiscrimination law that included protections for transgender Minnesotans in 1993.
In Minnesota, we defeated an anti-marriage ballot initiative in 2012.
In Minnesota, we passed one of the most comprehensive anti-bullying bills in the country in 2014.
Our history is rich with stories of resistance and resilience as well as stories of hope and celebration. We wanted to take this anniversary to highlight some of that. Look through the gallery below to see and visit us on Facebook, Instagram and Twitter to see the original posts and learn more about each icon.
Celebrating Stonewall's 50th Anniversary