Educational Equity Program
Our Mission
We aim to decrease intersectional inequity and increase LGBTQ+ inclusivity in classrooms, schools, districts, and youth organizations.
We provide support, teach concrete intersectional equity strategies, facilitate self-reflection, and assist with policy changes.
We encourage youth to develop their leadership skills and to learn that their voices matter.
Program Details
Trainings for Educators, Educational Leaders, & Youth Service Providers
MN GSA Leadership Council
MN Youth Summit for GSAs and Educators
MN GSA Advisor Network
Trainings for GSAs/SAGAs
MN LGBTQ+ Educator Network
Educational Equity Consulting for School Administrators and Educators
Educational Equity means finding what every student needs to be successful - academically, socio-emotionally, and everything-in-between- and getting it for them. The process is complex, dynamic, and on-going: owning flaws and biases, engaging in courageous conversations to challenge prejudice and discrimination, creating environments where students feel safe to share what they need, and breaking down any systems that are creating barriers. Students who feel valued, seen, and celebrated are the ones who will find success.
Minnesota's Educational Equity gap is one of the worst in the nation. We need to continue to work together so that every student can get what they need.
EDUCATORS MUST BE MORE THAN ALLIES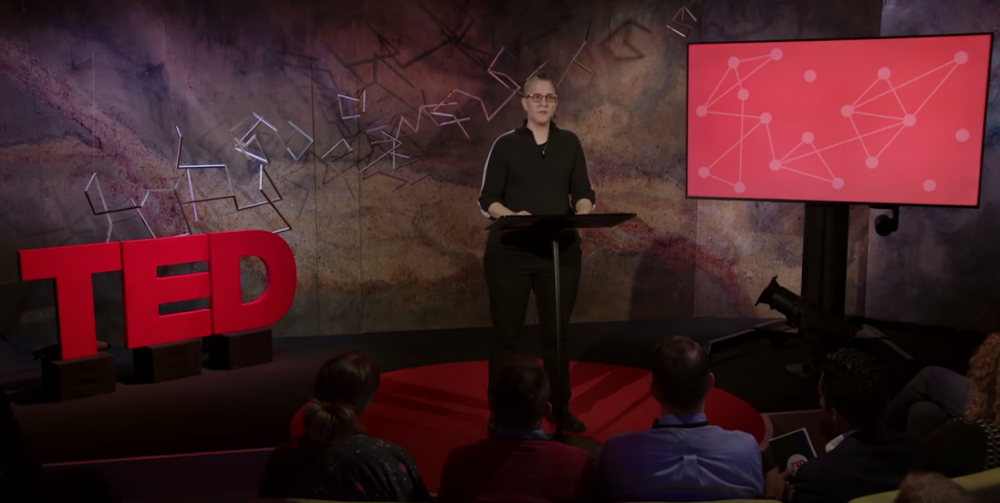 LGBTQ+ Youth and Educator Resource Guide
If you have questions and/or need additional resources connected to the following topics, please check out our LGBTQ+ Youth and Educator Resource Guide!
Orientation & Identity
Coming Out
Sexual Health
Healthy Relationships
Crisis & Anti-Violence
LGBTQ+ Intersectionality
Being an Ally/Advocate
Finding Community
LGBTQ+ Inclusive Education
Support Networks
OutFront hosts a variety of Support Networks in order to provide support and resources for Minnesotans.
MN LGBTQ+ Educators Network
Our goal is to support and advocate for MN LGBTQ+ educators and their allies. We provide resources, networking, community building opportunities, training, compassion, and empathy.
We understand that isolation, invisibility, and discrimination can impact our mental health and feelings of belonging. We believe that supporting LGBTQ+ educators helps not just educators, but also our students and our school communities.
We have partnered with Education Minnesota and Bisexual Organizing Project (BOP) for this initiative.
MN GSA Advisor Network
This group is for OutFront MN's GSA Advisors and OutFront Staff members to connect, share resources, provide support and make each other's lives easier!
GSAs/SAGAs
Gender Sexuality Alliances (GSAs) and Sexuality and Gender Alliances (SAGAs) are school support groups that provide resources, safe spaces, and community building for LGBTQ+ students and their allies.
GSAs/SAGAs are an evidence-based strategy to improve school climate for all students.
OutFront MN's GSA Advisor Network
OutFront MN's GSA Advisor Network is a supportive resource that helps connect GSA/SAGA Advisors across the state to each other and to OutFront Staff members.
Network members will receive e-newsletters, updates, and be invited to trainings and events. We also have a Facebook Group where members can get immediate support and resources from staff and from each other.
Please email ophir@outfront.org if you are interested in starting a GSA, joining our Network, and/or if you have any other questions.
Free GSA Trainings
If you are interested in having an OutFront staff member come to your school and give a free training, please email us at ophir@outfront.org.
Options include:
Just Getting Started
Intro to Gender & Transgender Issues
Beyond the Gender Basics: Intersections of Identity
Coming Out
Healthy Relationships
De-escalation Strategies
Advocacy 101
Or let us know if you would like us to create a tailor-made training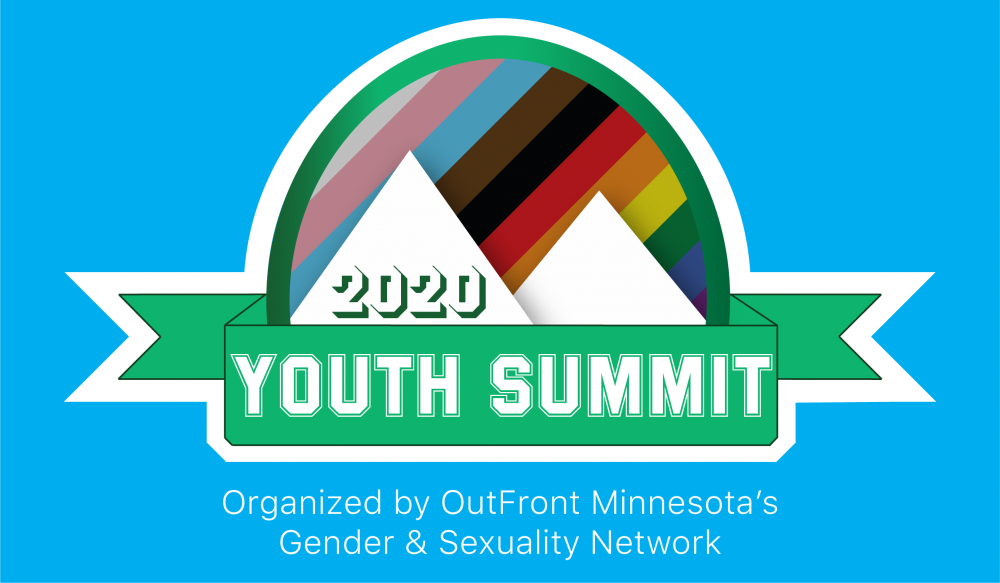 Youth Summit 2020
The in-person Youth Summit 2020 event on Thursday, March 19th has been cancelled. As the prevalence of COVID-19 continues to grow, the health and safety of all attendees is at the forefront of our attention. We feel a responsibility to play our part in limiting the spread of illness that large, in-person events can proliferate. Because of this, we have made the difficult decision to no longer meet in-person on March 19th.
Instead, OutFront's Youth Summit Is Going Virtual! OutFront is hosting a 3-day virtual Youth Summit on April 5-7!
This online experience will provide a virtual communal space for middle school and high school students and their educators to connect, learn about various LGBTQ+ topics and hear about resources and opportunities available to them.
Students and educators are invited to attend afternoon and evening live workshops and virtual "hangouts," including:
Transmasc 101
Self Care and Anti Smoking/Vaping
Queer History
Virtual Organizing, Power, and You!
What's Going On In City Government?
Consent, Boundaries, and Ooblek
Color 4 U (for QTPOC audiences)
Converstion Therapy Panel
Quarantine Activities
And more!
For those not able to attend the live workshops and hangouts, we're also preparing a series of YouTube videos that you'll be able to watch anytime.
Watch this Video about Youth Summit 2019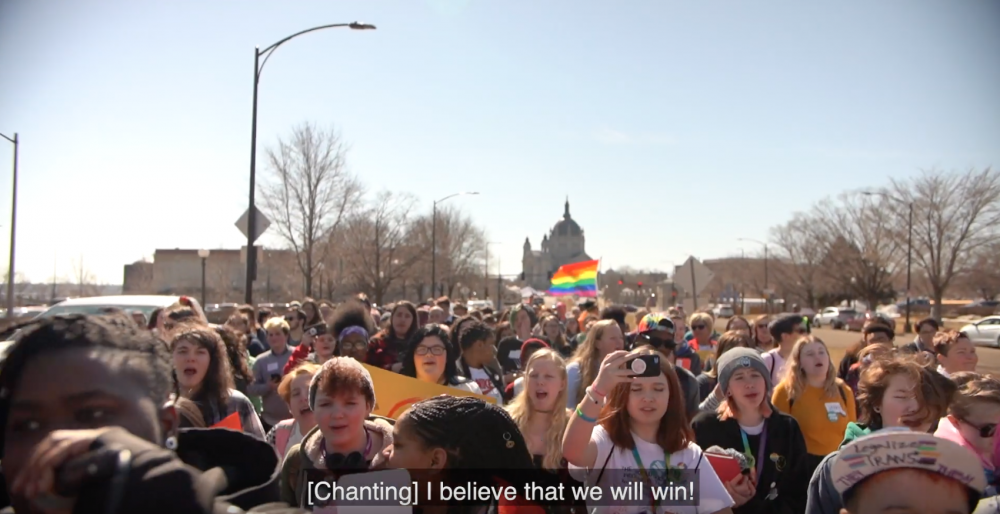 2020 OutFront Minnesota College Scholarship Fund
The purpose of the OutFront Minnesota College Scholarship Fund is to provide financial assistance to graduating high school students and/or current college students who work toward LGBTQ+ equity and plan on attending an institution of higher learning. This $12,000 scholarship will equal $3,000 per annum paid out over four years. If the recipient attends college for less than four years, the scholarship will be shortened appropriately, e.g., if the recipient attends a two year college, the scholarship will be awarded for two years for a total of $6,000. Annual reviews will be conducted to ensure recipients are maintaining their academic standing and the scholarship may be terminated for failure to do so.
The founder of this scholarship program, Dan Livak, has created this Fund to support LGBTQ+ students with their education. Dan has been on his own since he was 16 years old. He knows how challenging it can be to work full time while still working through school without a support network. This Fund was created to provide some financial assistance to make going to college a little easier.
To apply please fill out the online application: APPLy Online
Download the application as a PDF
For more information, please reach out to Ophir Gilad at ophir@outfront.org
LGBTQ+ Youth and Educator Resource Guide
If you have questions and/or need additional resources connected to the following topics, please check out our LGBTQ+ Youth and Educator Resource Guide!
Orientation & Identity
Coming Out
Sexual Health
Healthy Relationships
Crisis & Anti-Violence
LGBTQ+ Intersectionality
Being an Ally/Advocate
Finding Community
LGBTQ+ Inclusive Education
GSA Leadership Council
We facilitate a year-long leadership program for a select group of GSA LGBTQ+ student leaders who meet twice a month for:
Relationship Building
Skill Development
LGBTQ+ Issue discussion
Event Planning
Coordinating Strategies for the MN GSA Network
Providing Youth Perspective and Input on OutFront Efforts
The Leadership Council is crucial in the planning and execution of our annual Youth Summit which brings together more than 500 LGBTQ+ and allied students and educators from across the state to collaborate, learn, and take action. At the end of the day students get the opportunity to meet with their state legislators to talk about the issues most important to them.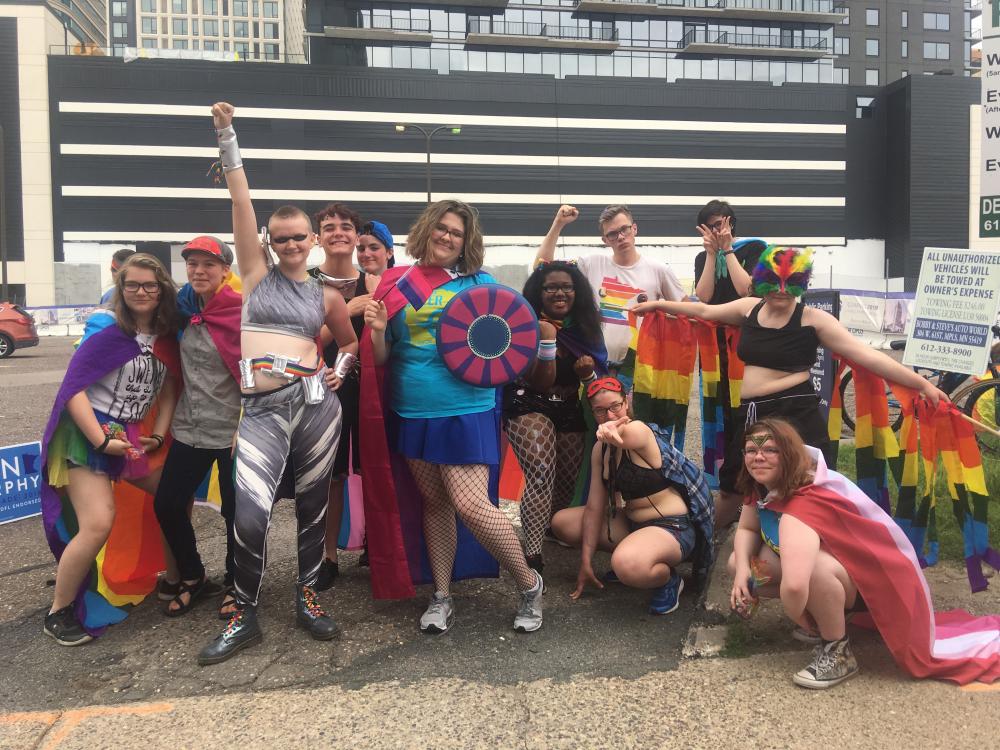 Thank you to our Champion and Community Leader Youth Summit Sponsors!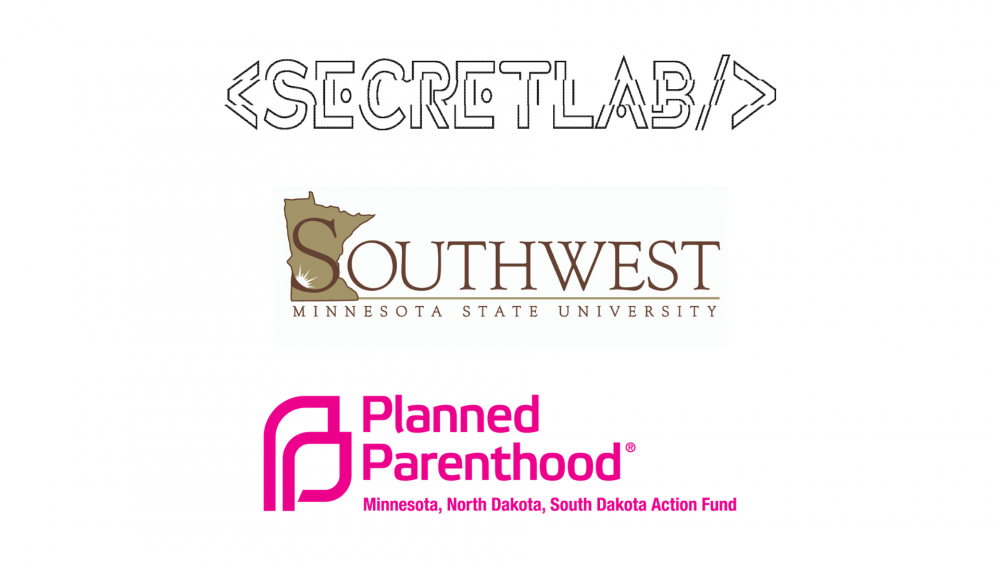 The Brian Juba Youth Empowerment Fund
The 2020 Virtual Youth Summit is made possible in part by The Brian Juba Youth Empowerment Fund. This Fund was established through a gift from the estate of Brian Juba. Brian grew up in Moose Jaw, Saskatchewan, before beginning a career as a teacher, counselor and health-care worker in Minnesota, where he lived for almost 50 years before his death in 2019. Having experienced the challenges of growing up gay in a small rural community, Brian left this gift to help LGBTQ+ youth across Minnesota participate in OutFront's annual Youth Summit.