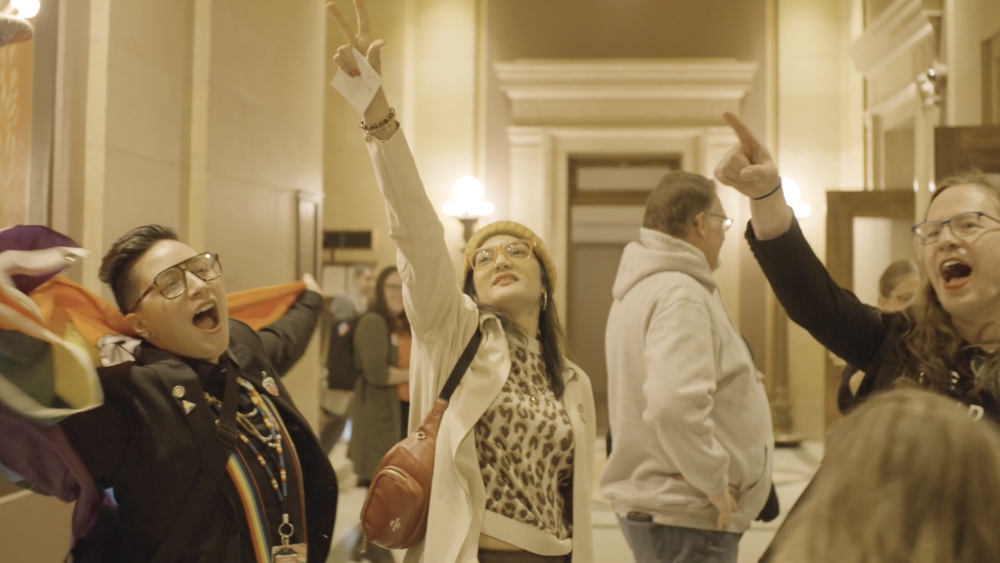 50 years ago in 1973 the American Psychiatric Association stopped treating same-sex attraction as a disorder, and since that time the overwhelming consensus of the medical and scientific community has been that LGBTQ+ individuals deserve to be affirmed and supported for who they are.
Studies by the Trevor Project and Williams Institute indicate that a significant portion of LGBTQ+ individuals have experienced conversion therapy at some point during their lives. In Minnesota 4% of LGBTQ+ youth reported experiencing the practice, and 11% had been threatened with the practice. Nationwide, around 700,000 LGBTQ+ adults have reported experiencing the practice during their lifetime. Those who experience conversion therapy practices and family rejection are far more likely to negative mental health outcomes, substance abuse and suicidality—this has been borne out across multiple studies. These effects have both very real human impacts and significant economic implications. A recent study cited by the Minnesota Department of Health review of this practice states that exposure to conversion therapy creates "additional lifetime costs of $83,366 per individual at risk, primarily associated with suicidality, anxiety, severe psychological distress, depression, and substance abuse."
There are still a handful of individuals engaging in conversion therapy practices here in the state of Minnesota. Estimates from national organizations indicate that number is around 12-60 active practitioners, largely in informal settings to avoid scrutiny and investigation.
Minnesota first took steps to end conversion therapy in this state through multiple municipal bans including the Twin Cities, Duluth, Rochester, Red Wing, and Winona. Most recently, both Northfield and Richfield joined that list. In addition, a 2021 Executive Order by Governor Walz restricted the practice. Minnesota became the 21st state to end this practice when signed into law on April 27, 2023.
What is conversion "therapy"?
So-called "conversion" therapy—sometimes referred to as "reparative" therapy seeks to change the sexual orientation or gender identity of an individual. Historically this has involved torturous practices including electroshock therapy, induced nausea, and "corrective" rape. While these still occur in rare cases, modern practices have typically centered around "talk therapy"—but using techniques rooted in shame and threats of rejection that are contrary to established standards of care. These techniques have no medical basis, no established standards of care, and in fact have been shown to cause increased rates of depression, substance abuse, and suicidality among those who have been subjected to them.
[The APA] advises parents, guardians, young people, and their families to avoid sexual orientation change efforts that portray homosexuality as a mental illness or developmental disorder.
American Psychological Association
Our AMA...opposes, the use of 'reparative' or 'conversion' therapy that is based upon the assumption that homosexuality per se is a mental disorder or based upon the a priori assumption that the patient should change his/her homosexual orientation.
American Medical Association
Confusion about sexual orientation is not unusual during adolescence. Counseling may be helpful for young people who are uncertain about their sexual orientation or for those who are uncertain about how to express their sexuality and might profit from an attempt at clarification through a counseling or psychotherapeutic initiative. Therapy directed specifically at changing sexual orientation is contraindicated, since it can provoke guilt and anxiety while having little or no potential for achieving changes in orientation.
American Academy of Pediatrics