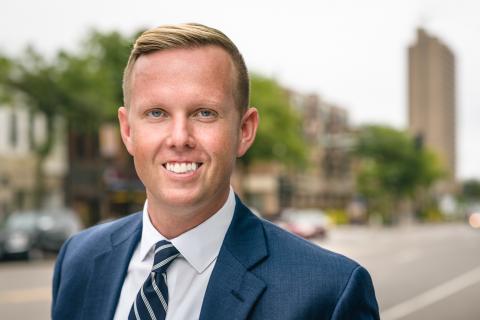 Dr. Elton attended Gustavus Adolphus College and the Illinois College of Optometry in Chicago. He is a residency trained, board certified optometrist and serves on the Board of OutFront and the Minnesota Optometric Association. He founded Elton EyeCare in 2012 and has nine locations in the Twin Cities metro area.
Fun Facts about Tommy:
He lives downtown with his partner, Napoleon Howell. They are both big tennis fans with the goal of someday going to all four major championships.
One of his favorite things is music, and he sings with the Twin Cities Gay Men's Chorus.
Everywhere he goes, he carries on his phone a recording of his mother singing "Everything's Alright" from Jesus Christ Superstar.