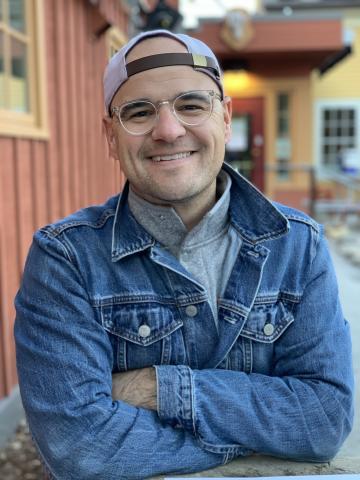 Matt joined the OutFront team in the fall of 2021 as the Religious Organizer. Before joining the team, Matt has spent the majority of their career in Youth Ministry working in United Church of Christ, Episcopal, and Presbyterian churches. As the Religious Organizer, Matt will be working with faith communities across the state to bring them along in the advocacy and inclusion of queer people in all faith practices.
Matt is a Minnesota transplant originally from South Carolina where he attended Erskine College and studied Bible and Religion. Later, Matt earned their Master of Public Administration degree from the College of Charleston and their Master of Divinity from Boston University School of Theology. In his studies and career, Matt has sought ways to build better understanding across faith communities and create spaces of connection and growth.
In his free time, you'll find Matt in a coffee shop or a bookstore, walking his dog, Cooper, around one of the many Twin City lakes, or enjoying a beer at a local brewery.
Fun facts:
I have a black belt in shogun rau karate.
I prefer cake over pie.
I share a love for the show "Call the Midwife" with my grandmother and we text about it regularly.