Content/Trigger Warning: This story contains mentions of suicidal ideation. If you, or someone you know is experiencing suicidal ideation and needs support, please see the 24 hour lines listed below:
National Suicide Prevention Lifeline: 1-800-273-8255
The Trevor Project (LGBTQ+ youth): 1-866-488-7386
Trans Life Line: 877-565-8860
This is my second week working at OutFront Minnesota as an intern. I love the friendly working environment here where everyone can be themselves freely. As a gay man who was born and grew up in northeast China (a much more conservative region than southern China), this kind of freedom is very valuable to me. My name is Yan Liu, but I also go by Michael. I am a Chinese LGBTQ+ activist.
Nine years ago, I started working at a local non-profit organization in Shenyang. Although it is a large city with more than 8 million people, very few civil society organizations existed, and our organization was the only one that was serving LGBTQ+ people at that time. Why did I start my work there and then give up my Ph.D. candidate status later to become a full time staff? It was a very surprising decision not only for my parents but also for my colleagues.
It all started from an activity organized by my organization in May 2011. When I first saw their recruitment for volunteers to prepare and organize events during pride month online, I couldn't believe that there was an LGBTQ+ non-profit organization in the city where I lived. There was a voice in my head that told me, "You must sign up and go for this opportunity!" I worried that this organization might be some kind of phishing attempt aimed at blackmailing me because of my sexuality. I couldn't help thinking, "I am a Ph.D. candidate at a very famous university, and if this is a fake organization I will put myself at risk and ruin my promising future." My mind was going over the worst scenarios.
On the other hand, I thought to myself, "What if this is a real and good organization? I am going to meet other gay friends there and that is something I have always dreamed of."
In the end, I decided to give it a try. I sent them an email, received a confirmation call from them, and went to their office. I didn't realize that this decision would totally change my life and career path.
Everything was new to me because I had zero experience or knowledge about civil society movements and non-profit management. As an activist, I learned to center our most marginalized community members to make sure that no one is left behind. I will always feel grateful for this opportunity.
I was so fascinated by all the activities we organized together with other young, queer volunteers. We didn't get a salary, but we all enjoyed the work we were doing. I didn't realize it at the time, but now I recognize that I was feeling a sense of fulfillment, achievement, and accomplishment. I was proud that I was able to help other community members.
I soon became a part-time staff member and was in charge of HIV rapid testing and counseling. I heard a lot of stories about hardships in our community. The people who I tested trusted me. Most of the time, I was the only person they felt safe sharing their life stories with.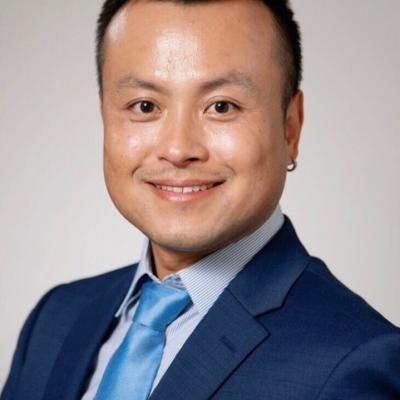 After hearing so many people's stories, I decided to quit my Ph.D. candidate work in 2012 and start working full time on LGBTQ+ advocacy for non-profits. I want to improve the current environment for LGBTQ+ people.
One afternoon, a middle-aged gay man came to our office for HIV testing. I asked him some questions and tried to start a relaxing, casual conversation while we were awaiting the testing result – I found that people felt most comfortable talking at this point. This particular client shared a really hard story with me. He said, "I want to kill myself when my son graduates from the university." He told me his decision calmly as if he had been thinking about this for a long time. "Why do you want to kill yourself?" I asked.
He replied, "My son and my wife don't know I'm gay, and it is too painful hiding my sexual orientation. I don't have the courage to get a divorce because I work for the government and people will judge me if they know I'm divorced. This is my son's fourth year at Tsinghua University (one of the best universities in China) and he will graduate in the summer. When he graduates, my responsibility as a father is completed. I will leave this world without any regret."
I knew his son was around my age, so I tried to comfort him from a son's point of view. I told him how much I love my parents, just as his son loves him. I told him, "If my parents were suffering in their marriage, I would suggest they divorce, regardless of other people's opinions." I asked why he didn't think his son would accept him as a gay person and suggested he try to come out to him. I said, "Don't forget that young people nowadays are more inclusive and knowledgeable than you think they are."
Three months later, I received a call from him: "Thank you for your advice. I'm now divorced. My son accepted me when I came out to him. I just applied for an early retirement and will no longer work for the government. My next phase of life will be more colourful, and I really love the feeling of freedom."
we have to advocate and raise awareness about LGBTQ+ rights on a larger platform.
This is just one story amongst many memorable testing cases. When you work closely with community members, you hear lots of different and vivid stories. Unfortunately, I heard many tragic stories because gay people in China don't have enough respect and we still don't have equal rights and protections. In China, our community struggles with coming out and being accepted. We are urged to get married by our parents, bullied at school, kicked out by our families, sent to clinics for conversion therapy, etc. We hide our intimate relationships and are exposed to HIV and STIs. Sadly, a lot of these same issues are faced by many people here in America too.
After hearing so many people's stories, I decided to quit my Ph.D. candidate work in 2012 and start working full time on LGBTQ+ advocacy for non-profits. I want to improve the current environment for LGBTQ+ people. To do that, we have to advocate and raise awareness about LGBTQ+ rights on a larger platform. I am now working to be more powerful, knowledgeable and experienced so that I can help many more people from our community.