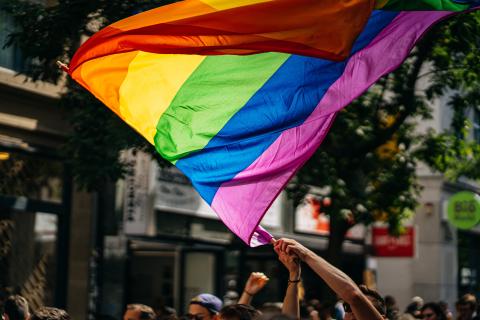 This past Saturday, 31 people affiliated with a white nationalist group were arrested near the Idaho Pride Parade with at least one smoke grenade and riot gear. On that same day, individuals associated with another white nationalist group stormed a drag queen story hour at the San Lorenzo Public Library in California. These attacks happened a day before the sixth anniversary of the mass shooting at Pulse Nightclub.
Pride Month is a time of celebration, but Pride began as a protest against violence against our community. What we are still seeing today are attacks against our community at every turn. We are facing anti-LGBTQ+ rhetoric nationwide with 'don't say gay' bills, youth sports bans, and increased reported violence.
Safety remains an invaluable need, and OutFront Minnesota remains dedicated to ending violence against and within the LGBTQ+ community. If you need to talk, or are worried about any Pride events here in Minnesota, you can speak with a trained advocate in our Anti-Violence Program at 612.822.0127 ex 3. The helpline is answered Monday through Friday from 9 a.m. to 5 p.m. with extended hours on Tuesdays and Thursdays from 5 p.m. to 9 p.m.
Celebrate Pride by looking out for yourself and each other this year.
To support the LGBTQ+ community in Idaho, you can donate to North Idaho Pride Alliance, a volunteer-run nonprofit working to make North Idaho more inclusive.
Show support to the San Lorenzo Public Library by making a donation or support LGBTQ+ advocacy work in California by donating to Equality California.