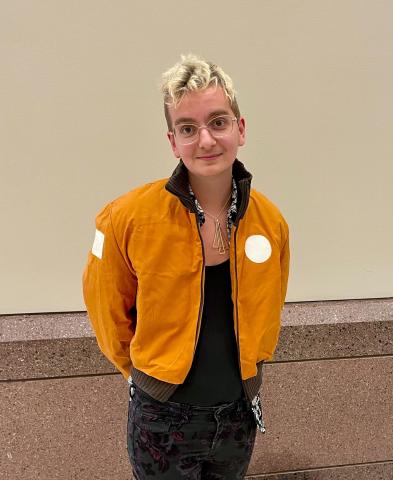 Mads Phelps joined OutFront MN in December of 2021 as Manager of Grants & Institutional Giving. Prior to working at OutFront, Mads managed grants and development messaging at Girl Scouts River Valleys for four years. Mads is excited to use their years of grantwriting experience to share the story of OutFront's critical work and raise funds for LGBTQ+ equity.
Mads has Bachelor's degrees in English and Strategic Communications from the University of Minnesota, with their honors thesis being about disability representation in comic books. While at university, Mads was a state-certified sexual assault crisis counselor and peer educator at The Aurora Center for Advocacy and Education.
In their free time, Mads likes taking walks, reading, creative writing, working out, and playing (and sometimes GMing) tabletop roleplaying games.