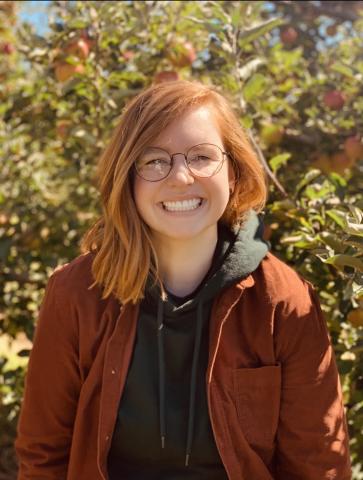 KQ joined the Educational Equity Department at OutFront as the Educational Equity Youth Coordinator in June of 2021. As the Educational Equity Youth Coordinator, their role is to work with youth and youth service providers to advocate on their behalf so they feel supported and safe. They travel around the state to ensure that educators and youth are receiving the trainings and support that they need.
KQ holds a Bachelor of Science in Human Development and Family Studies and a Master of Science in School Counseling from the University of Wisconsin- Stout. KQ worked as a School Counselor for the past three years and their favorite parts of the role were connecting and advocating with and for LGBTQIA+ youth.
They are excited to continue supporting youth with developing skills in advocacy and building intersectional communities.
In their free time, KQ loves to perform comedy, watch lots of TV, and dabble in playing the ukulele.
Fun Facts about KQ:
I have a Pomeranian named Alfie who is either 5 years old or 8 years old.
I love candles! My favorite scent is eucalyptus and spearmint.
I am afraid of birds, butterflies and most winged creatures- eek!