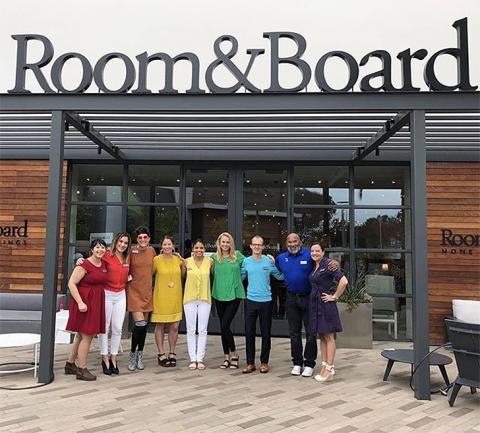 Room & Board is a national modern furniture retailer headquartered in Golden Valley, with store locations locally in Edina and across the country.
We are proud to celebrate LGBTQ Pride Month every June to honor the Stonewall Riots of 1969, a tipping point for the gay rights movement. At Room & Board, we recognize and support our LGBTQ peers and customers and acknowledge the influence that LGBTQ people have had around the world.
Equality is something we've believed in from the start. We provided domestic partner benefits for staff members more than 20 years ago, when HIV and AIDS were misunderstood. It was the right thing to do. As a company, we had the privilege of the friendships and perspectives of gay staff members to help inform our policies. Like many instances in our history, our policies followed our people.
We also publicly opposed the Minnesota marriage amendment banning same-sex marriage in 2012, supported the repeal of the HB2 "Bathroom" law in North Carolina in 2017, and encouraged Massachusetts voters to uphold protections for transgender people in 2018.
Room & Board supports organizations around the country dedicated to LGBTQ equality through financial donations and volunteerism. This Pride month, we are proud to sponsor OutFront Minnesota and help continue to lead Minnesota towards equality.
Want to learn more? Visit roomandboard.com/careers or shop at roomandboard.com.