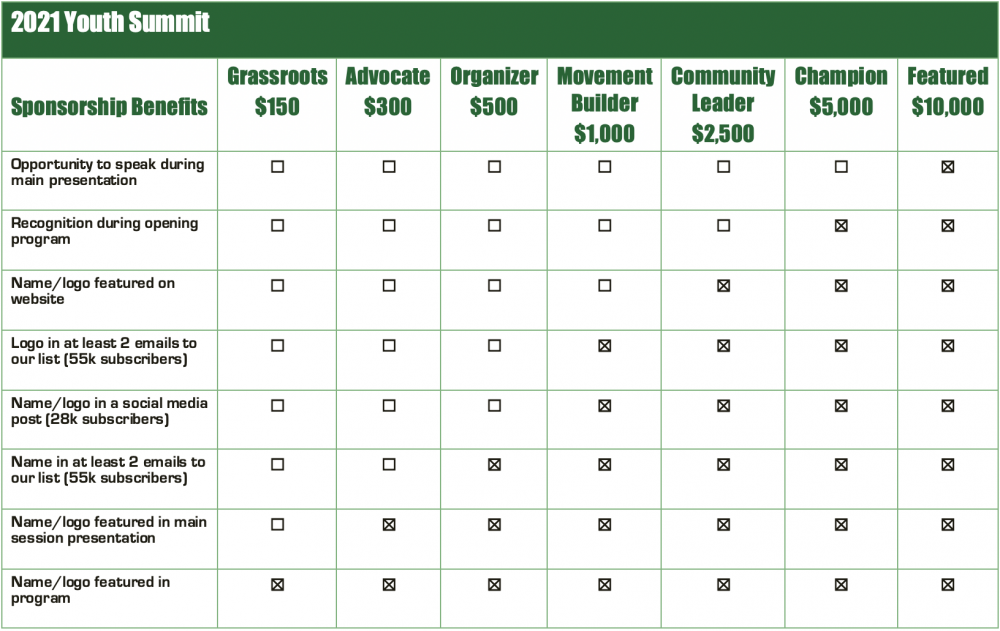 Check out last year's Virtual Youth Summit and Opportunity Fair
About the Virtual Opportunity Fair
The Virtual Opportunity Fair will feature the logos, descriptions, and websites of our sponsors for students and educators to read through during the Youth Summit. Attendees are encouraged to sign up to receive information from sponsors and are entered into a prize drawing if they sign up with 5 or more organizations.
Once the Youth Summit is over, we will send you the contact information for anyone who indicated interest in hearing from you! You can reach out to these participants with resources available to them, invitations to upcoming events, general information about your organization, etc. All sponsorship levels will be included in the Virtual Opportunity Fair.
It was really cool. I come from a town where there are not many other kids involved in LGBTQ+ leadership and it was really great to see more kids doing that kind of thing. And it was just a great reminder that there are other kids out there like me.
Youth Summit 2020 Participant
If you prefer we send you an invoice to pay by check, you do not need to fill out this form. Instead, email development@outfront.org with the level you'd like to sponsor.